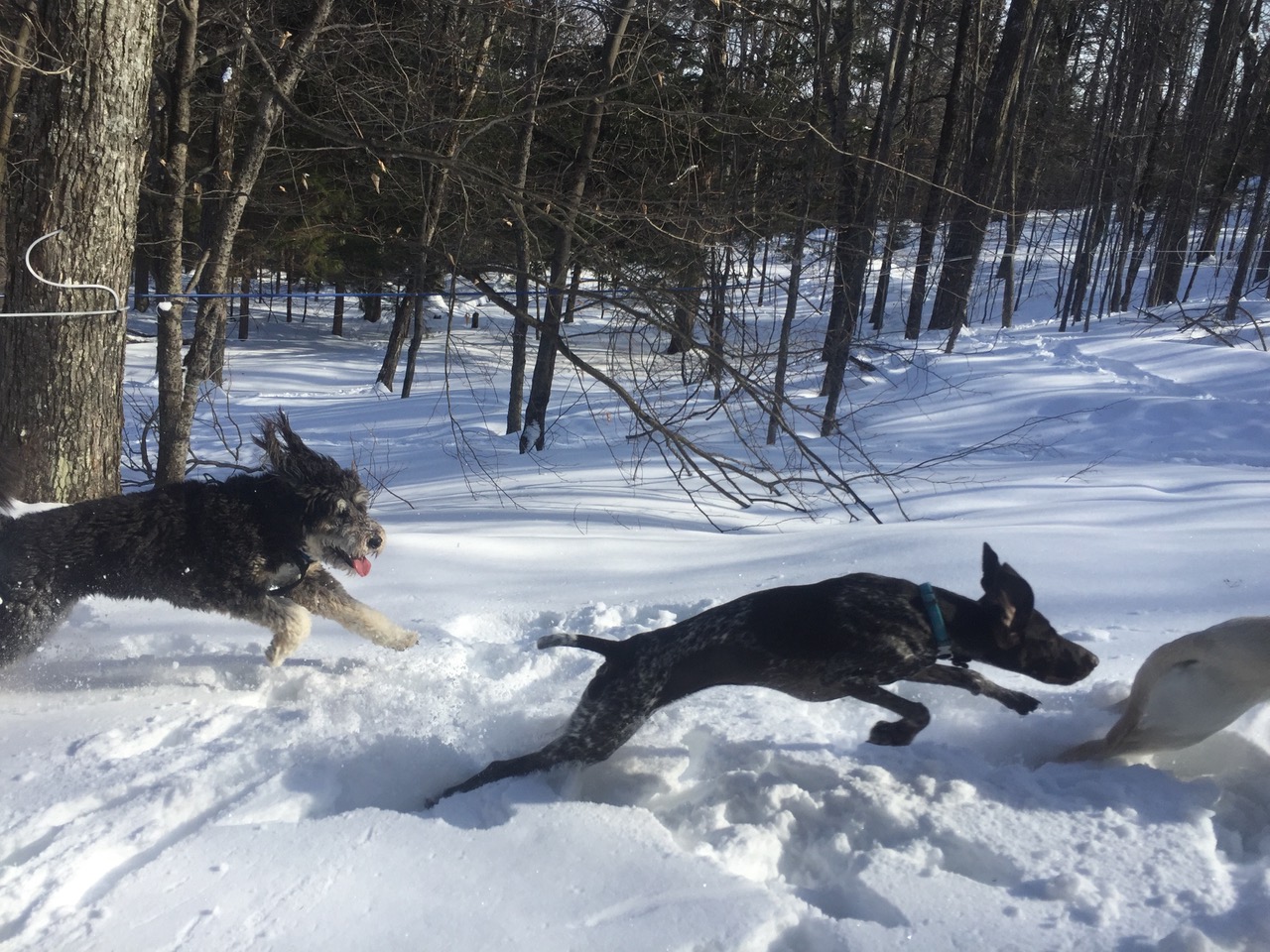 For Julie and me, winter means skiing with friends, but for our dogs, it means Adventure Saturdays. Every Saturday, our dog caretaker picks up Maddie and Royce (as well as about 15 of their best doggie friends) for a full day of outdoor adventuring, where they can run, jump and play in the trees with all of their pals. When the dogs come home they are what we call "happy tired," spent from a day that was lived well.
Julie and I seek to come home "happy tired" as well. We enjoy adventure and to be with our friends; to ski, and jump (albeit not as high anymore) and play. We want to take on the challenges that the mountain gives us every week, whether that's fresh powder, steep drops, glades, or "interesting" conditions.
We have a saying in our house every time we try something new or embark on a journey: "Another Adventure." It's all about loving the challenges that adventures brings, and the rewards along the way. Having lived through multiple home renovations of our own, we know that construction offers another sense of adventure. Our challenge is to fulfill our clients' dreams, hopes, needs and wants as we journey through the design and construction process. Each project brings its own challenges, but understanding that as a team we are going on an adventure with our clients helps the process go smoothly. Designing a custom home is not an easy process; our clients need commitment and a bit of courage for the journey ahead. Together, we are creating a home in which you can come home "happy tired" at the end of each of your adventures, whatever and wherever they may be.
-Chris