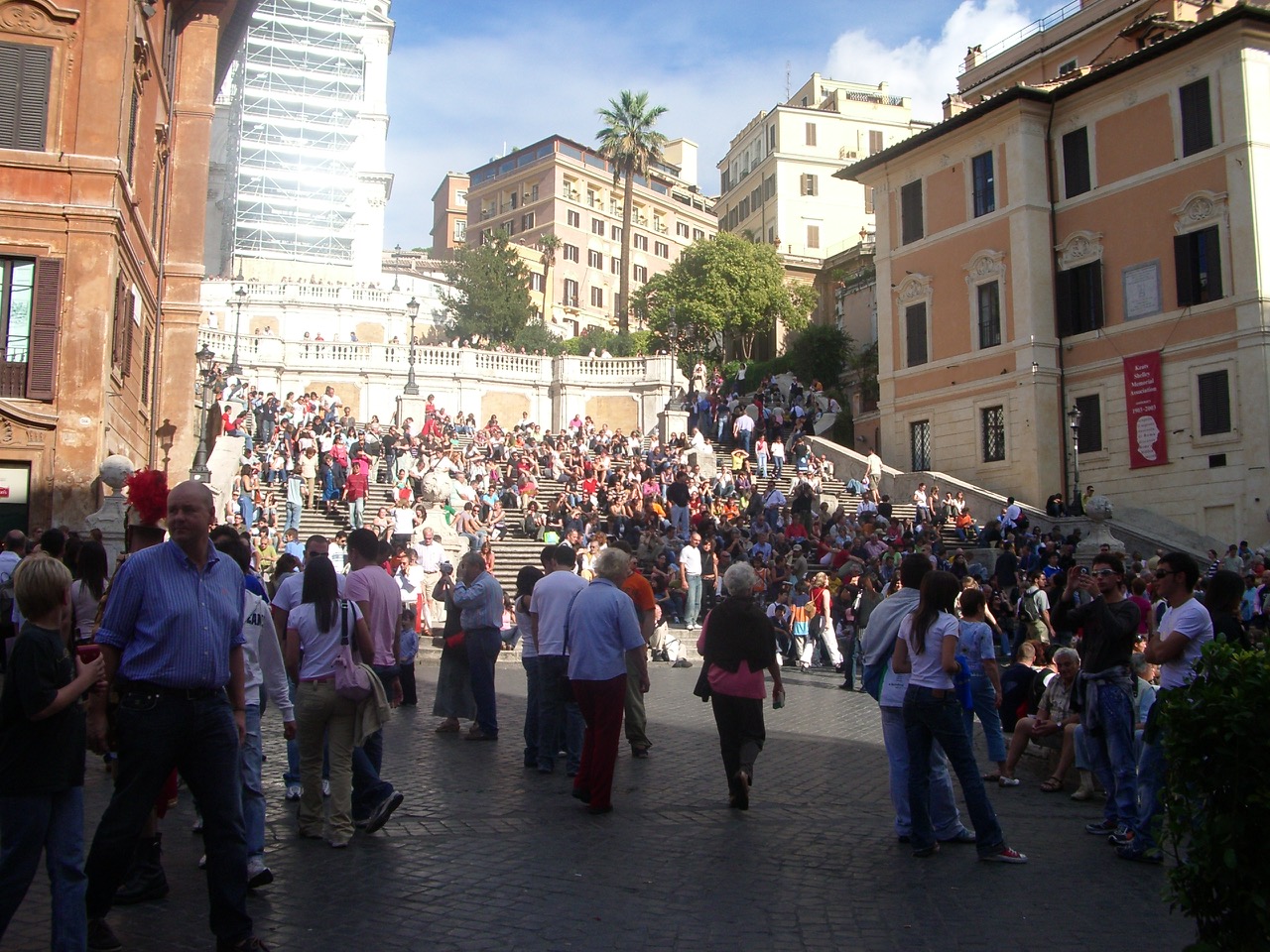 There are books, TED talks, seminars, and more on the topic of vertical circulation in our daily lives. Now that we are finally into spring and thinking about how to spend as much time outside as possible, I can't help but think of a beautiful outdoor staircase and the attraction of it all.
If well-planned, a grand staircase creates a hierarchy to the building's entry, becoming a welcoming spot with features of natural light, engagement to the street, and a vista of the neighborhood. It is a place to have the occasional or spontaneous meeting with a friend or maybe a new neighbor.
Stairs can invoke memories and feelings of nostalgia as well. For me, my thoughts immediately go to the Spanish Steps in Rome. These stairs have a comfortable rise and the higher you go, the better the view. A view well worth it for the people watching alone.
Next, I hearken back to college and the front steps leading up to the Architecture Building, which were used more for social interaction than circulation. A quick chat with a professor or a wave to non-Arkie friends were commonplace during my time as a student as I caught a bit of daylight before going back to studio for another intense night of design work and watercolor renderings. These stairs provided a place for a brief respite to enjoy the spring weather after a cold South Bend winter. It was a space to catch up with friends or have a couple of laughs over geeky things that architects joke about before getting ready for the day or evening ahead. It was most fitting that our graduation picture was taken on these very steps.
So as you think about your home's outdoor spaces, especially the front steps, how do they play into your daily life? Do they provide a connection to your neighbors and a place to welcome your friends and family? What memories do they hold? After a long winter, don't they deserve a little TLC? After all, they are one of the first aspects of your house to welcome you home.
-Chris