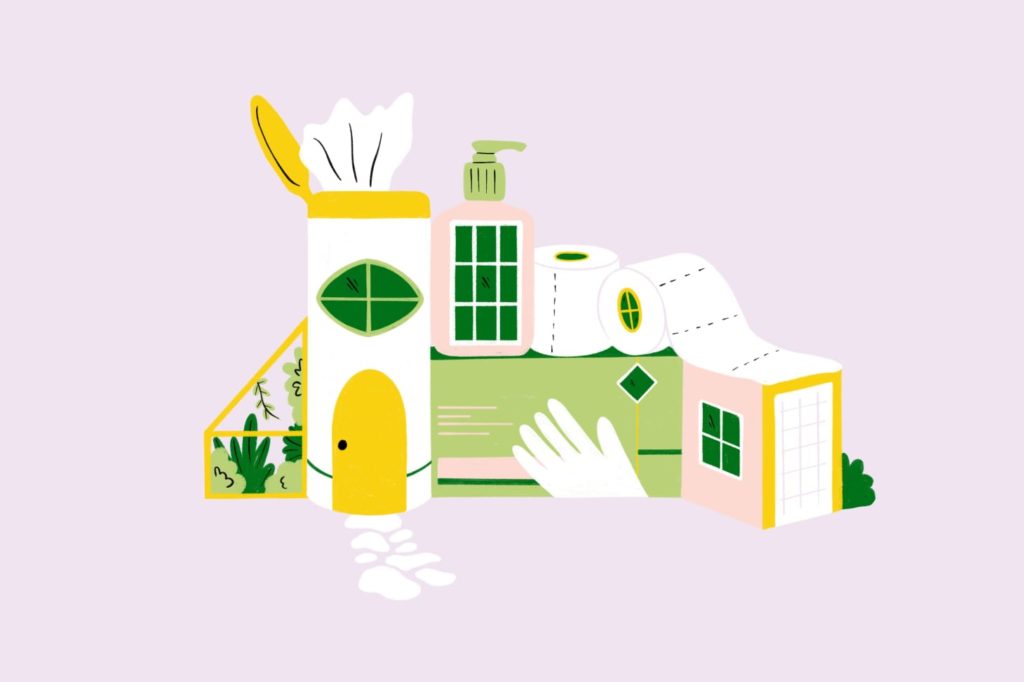 Brought to you by Apartment Therapy.
Now that you've spent more than a month within the confines of your own home, you've likely pondered its pandemic-specific inefficiencies. Is the open-concept floor plan you wanted so badly a few years ago really the best layout for working from home with your partner? Is a toilet paper shortage enough to justify investing in a bidet? Is your lack of proper outdoor living space causing you to pine for patio furniture?
As coronavirus continues to incite unprecedented global changes, it's becoming harder to predict the extent to which it will reshape society. But on a more micro level, our homes—the places we've been closely pondering these past few months—are poised for plenty of structural changes. Architects across the country are predicting nine ways the virus will affect the next generation of homes. Ahead, find the forecast for the house of the future.
Entryways and mudrooms will take center stage
New builds will set more distinguishable boundaries between exterior and interior settings, foresees Melanie Turner, director of residential design for Pfau Long Architecture, the residential studio of Perkins and Will.
"The design will dictate how we use this space to deposit our outside lives both psychologically and physically to prevent 'contamination' of our inner sanctums," says Turner, who is based in San Francisco.
Not only will places like mudrooms and entryways become designated spots to set down items to decontaminate, but on a psychological level, they'll be areas where we leave behind stress before settling into our living spaces, she explains.