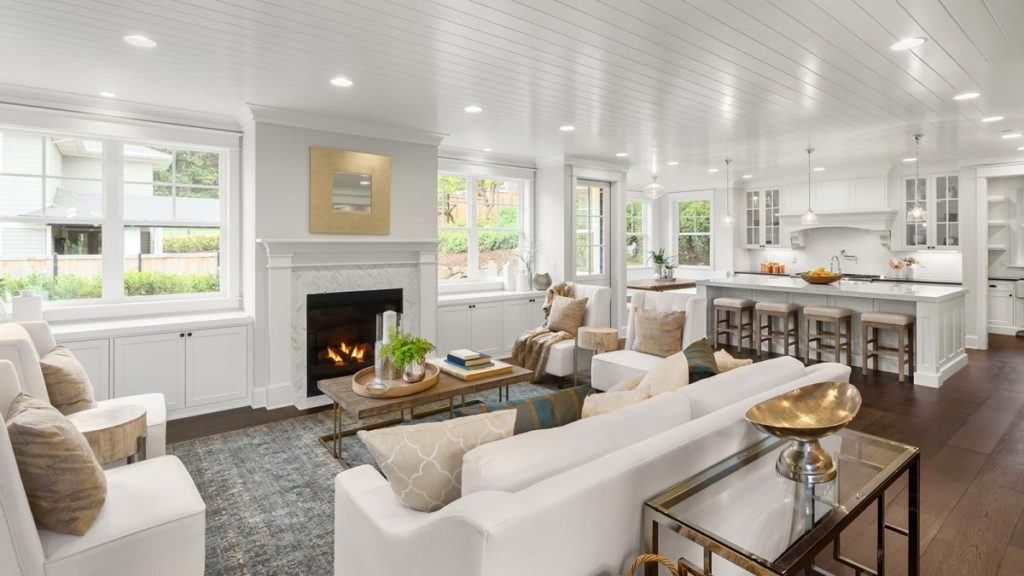 Brought to you by Lifesavvy.
There is a decades-long movement towards homes with increasingly open and breezy floorplans. Here's why the coronavirus may hasten the demise of the design choice.
The biggest selling point of the open floor plan is that it makes spaces look bigger. Given two identical homes, the one without walls separating the kitchen, the dining room, the living room, and recreational space will naturally look larger—especially when paired with light-colored paint and ample windows.
But, as millions of people sheltering-in-place are finding out the hard way: giant open spaces lack privacy and sound absorption. This is exactly the sentiment highlighted by the architect Apartment Therapy talked to about the new way people are looking at private space:
Christopher Brown, principal at b Architecture Studio in Winchester, Massachusetts, expects architects will be tasked with counterbalancing open concept requests with more rooms and doors in the next generation of homes.
"We are realizing more so now that we need a place for quiet and work, and a place for games and exercise," Brown says.
Rooms may be designed to be multifunctional, he adds.
"For example, your new home office may be a place to write, and to also have a private call, meditate, and get in a yoga class," he says.